BUDGET MARINE CHALLENGE TO ANSE MARCEL ANNOUNCED FOR JANUARY 2016
September 28, 2015
The first Budget Marine Challenge in Sint Maarten is scheduled to be held on January 23rd and 24th 2016. The original Budget Marine Challenge concept originates from Curaçao, where it's one of the most successful sailing events on the island. The event is unique in that it involves an anchor start rather than a conventional starting line. Different from Curaçao, where the event is one day, the Budget Marine Challenge in Sint Maarten will be an overnight event which will take the boats from Simpson Bay to the beautiful cove of Anse Marcel, on the North East corner of the island.
The picturesque and protected marina in Anse Marcel has recently been taken over by a new management group, with many improvements already in place such as a new gas station, free WIFI and clearance facilities, offering better service and more comfort for their guests. The entrance to the marina is located in a channel that extends inland with luxurious surroundings, providing a perfect overnight stop for competitors and a good venue for an after race party.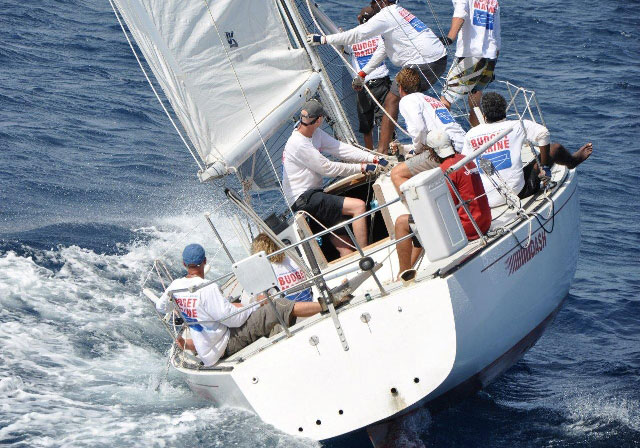 The start will be in Simpson Bay on Saturday 23rd at 10.30 where crews will stay below deck until the signal is given, after which they will raise the anchor and race to Anse Marcel for the finish. On Sunday the 24th, an anchor start will be repeated in Anse Marcel to return to Simpson Bay. The race is open to all sailboats including all out racers and cruising boats that will be allocated a temporary handicap.
The course is ideal as it allows the Budget Marine Challenge to have a windward and a leeward leg, as well as interesting, competitive racing along the coast on both sides of the island.Combine that with the anchor start and you will have a guaranteed source of entertainment for both participants and spectators.
Sailors interested in this event should contact Robbie Ferron at robbie.ferron@budgetmarine.com