Sea Hawk Paints Launches M2C Program to Hire Military Veterans
April 18, 2018
CLEARWATER, Florida – April 10, 2018 – Today New Nautical Coatings, Inc., a family owned and operated developer of the Sea Hawk, Hawk Epoxy and Captain Jack's brands, announced a program designed to transition military veterans into permanent roles in the company. The program offers military veterans the opportunity to repurpose and hone their military skills into the ones necessary to succeed in the marine coatings, manufacturing and sales business. Recent hires include Michele Durham as an Operations Specialist and Shannon Evans as a paint compounder, filling two new roles in the growing firm.
"New Nautical Coatings' new M2C program is a forward-thinking way of coaching and transitioning military veterans into meaningful roles within the growing Sea Hawk and Hawk Epoxy brands," said Erik Norrie, New Nautical Coating, Inc.'s CEO. "Our new M2C program, Military To Civilian, is developed to show homage to our military veterans, giving them opportunity to join talented professionals and leaders in the marine specialty coatings industry," Norrie added.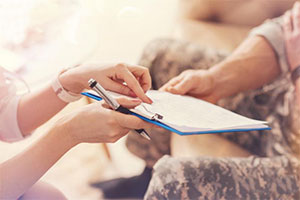 Through the M2C Program, New Nautical Coatings, Inc. plans to add military veterans to key functional areas of the enterprise including manufacturing, operations and sales as it expands its Sea Hawk, Hawk Epoxy and Captain Jack's brands of marine coatings and private label product offerings. Qualified Military Veterans are encouraged to reach out to New Nautical Coatings via OPTACorp (Operator Transition Assistance Corp) at info@optacorp.com.
New Nautical Coatings, Inc. develops and manufactures unique products to provide professional applicators and end-users with the highest quality, specialty coating solutions for protecting and enhancing specific surfaces. Established in 1978, New Nautical Coatings is family owned and operated with a commitment to excellence in everything we do. Our progressive chemistry and manufacturing processes ensure every coating we produce surpasses market expectations while our customer-driven focus provides clients with the ultimate in customer satisfaction. The New Nautical Coatings, Inc. business campus is an 8-acre facility that houses our corporate office, laboratory, production facility and training center in Clearwater, Florida. Our extensive sales and technical support staff is strategically located across the United States. New Nautical Coatings products are available internationally with products currently sold on every continent through a network of brand-specific distributors, dealers and private labels. For more information, contact Michael O'Keene at (727) 523-8053 or visit www.seahawkpaints.com.
###