Sea Hawk Parent Company Appoints Doug Laue as New Nautical Coatings Chief Financial Officer
July 31, 2020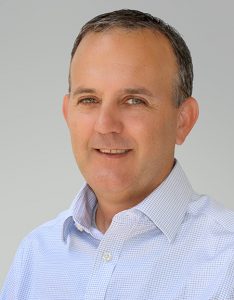 CLEARWATER, Florida, August 1, 2020 /News Release/ — New Nautical Coatings, Inc., parent company of Sea Hawk Paints, Blue Water Marine Paints, Flexdel/Aquagard Paints and Hawk Epoxy today announced the appointment of Doug Laue to chief financial officer. Based at the company's headquarters in Clearwater, Florida, his responsibilities include overseeing all financial strategy, management, and reporting, as well as executing key business improvement initiatives.
"As New Nautical Coatings positions itself to be the leading provider of specialty marine coatings, well managed financial operations and execution of strategic initiatives is critical to meeting the company's goals," said Erik Norrie, New Nautical Coatings' CEO. "Doug brings over 20 years of successful contribution providing strategic, tactical and financially responsible leadership for top companies to this newly created position, making him the ideal person to join our executive team for the continued execution of our business strategies," Norrie added.
Prior to joining New Nautical Coatings, Doug spent nine years as the CFO of Davidoff of Geneva, Inc. Before that he served as CFO of several businesses in Florida and Massachusetts and a manager at Ernst & Young LLP. Doug is a graduate of Florida Atlantic University with a Bachelor of Science in Accounting, Dartmouth College Tuck Executive Program, and a certified public accountant.
A trendsetter of marine bottom paints, New Nautical Coatings, Inc. was established in 1978 and is dedicated to bringing only the highest quality products and customer satisfaction to today's mariner. New Nautical Coatings is family owned and operated with a commitment to excellence. It provides a wide array of application specific marine coating products that include the Sea Hawk, Blue Water Marine, Flexdel/Aquagard, and Hawk Epoxy branded antifouling systems, primers, solvents, and resins. Now offering innovative products globally, New Nautical Coatings, Inc. has enjoyed unprecedented growth and continues to grow as its brands become more in demand worldwide. For more information, contact Michael O'Keene at (727) 523-8053 or visit www.newnauticalcoatings.com.
###