Sea Hawk Plans Participation in 10 Upcoming Caribbean Events
November 16, 2018
Sea Hawk Paints is delighted to announce participation in ten major Caribbean boating events in 2019, supporting the sailing and fishing communities for participants, spectators and local economies. A long-time champion of Caribbean sailors and sport fishermen, Sea Hawk provides boat owners the highest quality, most pleasurable to use, application specific solutions for protecting and enhancing the performance of their vessels. Because when it is all said and done, "yachtsmen just want to have fun." Look for Sea Hawk at these major events:
Antigua Sailing Week – Yachts from all over the world will arrive in English and Falmouth Harbours to participate in the one of the world's major sailing events, the 52 nd Antigua Sailing Week – to be held from the 27th of April to the 3rd of May, 2019. From small beginnings this regatta has developed over 50 years to become one of the preeminent yacht racing events in the Caribbean and one of the most prestigious worldwide. Well over 100 yachts participate each year, ranging in size from 24 feet to over 100 feet. The Regatta attracts all types of yachts from serious racing boats including state-of-the-art, high-tech racing machines to a variety of performance cruising and cruising boats and even features a Club Class for less serious racers who want to be part of the on-the-water action. April 27 – May 3, 2019 READ MORE
St. Maarten Heineken Regatta – 39 years strong and it just keeps getting better. Four days of world-class racing with some of the world's most seasoned sailors, from more than 35 countries, sailing Maxis, Monohulls and Performance Multihulls to holiday-makers on chartered Bareboats and live-aboard families cruising the Caribbean. Crystal clear waters and cooling northeast trade winds give the pristine conditions for spectacular racing just off the coast of St. Maarten. And with Heineken as title sponsor, the racing days blend seamlessly into four nights of exceptional parties. This event is your bucket list must-do! Come and enjoy life in the Caribbean, come for some Serious Fun from February 28 – March 3, 2019! READ MORE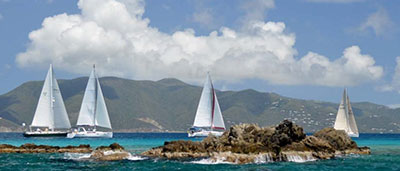 BVI Spring Sailing Regatta – It has been a year of expedited recovery and the BVI Spring Regatta and Sailing Festival hasn't missed a beat. The stage is set for the 48th edition beginning March 25, 2019. With slogans of "No Fear- Just Great Racing and Fun" as well as "Building BVI Back Bigger-Better -Stronger", regatta director, Judy Petz said "The energy and spirit of sailing in the BVIs takes more than category five hurricanes to keep people from coming back to sail and race. We are open, ready, and excited to welcome sailors from around the world to come for the first time or back again." There will be many new and exciting additions including two marinas at the host sponsor and venue, Nanny Cay Resort and Marina. The additional new docks will be available for more boats to stay at the marina. Race week will include the traditional Round Tortola Race for the Nanny Cay Cup, followed by Scrub Island Invitational as the second day of racing in the Sailing Festival. March 25 – 31, 2019 READ MORE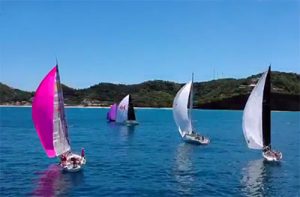 Grenada Sailing Week – There will be four days of exciting racing, counting towards overall results, with a lay day half way through. With a mixture of windward and leeward courses, Grenada offers different challenges for each coast. The shifting winds on the west coast call for tactical racing, while the windier south coast offers pure exhilaration. Classes include racer, racer/cruiser 1, racer/cruiser 2, the ever elegant classics and if there is enough interest, a J24 and cruising class. January 28 – February 2, 2019 READ MORE
Jolly Harbour Valentine Regatta – A highly competitive regatta with a variety of party nights brings together sailors, visitors and residents of Jolly Harbour for an unparalleled weekend. Entries come from eighteen mixed class boats. The Olympic designed courses have been fine-tuned for more challenging racing, starting outside Five Islands Bay. Major sponsors of the event are Budget Marine, Sea Hawk Paints and North Sails. Local shops around the Jolly Harbour Marina, restaurants and businesses from Jolly Harbour and the wider Antigua community donate prizes. Save the date for 2019 as the Valentine's Regatta will take place February 8 – 10, 2019. READ MORE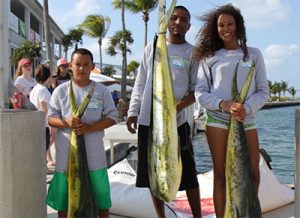 Kirk Slam Fishing Tournament Grand Cayman – The Kirk Slam Tournament is a two-day single species event held in the beautiful waters of Grand Cayman. This tournament is a Team Event. Total combined weight of up to 5 dolphin per team/boat will determine the winners. There will also be an award for the heaviest overall Dolphin, the heaviest eligible dolphin caught by a registered Junior angler and Female angler. READ MORE
IGY Fishing Tournament IWW St. Lucia – More info coming soon! READ MORE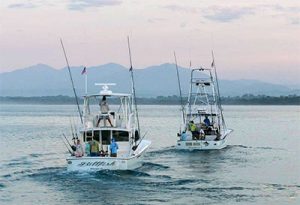 Costa Rica Quepos Billfish Fishing Tournament – Held in the world-class fishing waters off Costa Rica, The Quepos Billfish Tournament is a two day billfish team event with top-team honors going to the team that tallies the most billfish points during the tournament. Prizes pay down to third place (first, second, and third). The tournament will award trophies, cash, and prizes to the team(s) that score the most accumulated points for marlin and sailfish. READ MORE
Harbour House Grand Cayman Open House – More info coming soon!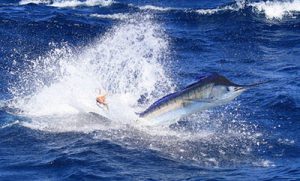 Spice Island Fishing Tournament – January 2019 will be the Biggest BMSIBT tournament yet! Not only will it be a celebration of the 50th Anniversary year of the tournament, but it will also be the inaugural year of a cash prize at the tournament. Grenada boasts an abundant range of sport fishing species, especially the billfish category. Many have reported sightings of a Grander and some have fought these monster in the Grenada waters. This year the tournament decided that this extensive fishing atmosphere located right here in our backyard should be showcased for the world to see. READ MORE