A new era of boat maintenance is here. Meet COLORKOTE, the next generation hull coating built with Sea Hawk DNA. Incorporating self-polishing, triple biocide, low-leaching chemistry, vibrant colors and multi-season performance, this is more than an antifouling paint. It's hull protection done the Sea Hawk Premium Quality way.
Triple Biocide Antifouling Power – Econea*, Zinc Omadine, Copper Thiocyanate
Vibrant Colors – 6 Basic Colors can be mixed to create thousands of custom colors
Multi-season performance in fresh, brackish and saltwater conditions
California Air Quality Compliant – 330 Grams per liter VOC
Compatible with all hull types – ideal for fiberglass, aluminum, and steel/iron hulls
Lloyd's Register certified
Download the Colorkote brochure (PDF) now for more product information.
6 Base Colors

Blended Custom Colors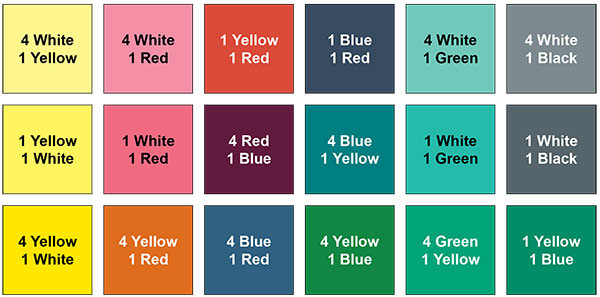 | | |
| --- | --- |
| | Not for use in California |
For detailed technical information about this product please download the documents listed below:
Material Safety Data Sheet (MSDS Sheet) and Safety Data Sheet (SDS) covers regulatory information including physical data, hazardous ingredients list, safety precautions, storage, handling, spill and disposal procedures, and other important safety information.
Technical Data Sheet (Tech Sheet) contains detailed product information, including application specifications and guidelines.
Three Ways to Buy Sea Hawk Paint
Locate a Certified Applicator

Find a Sea Hawk Certified Applicator near you to apply your selected antifouling paint system. Sea Hawk Certified Applicators provide the highest standards in bottom paint application and are the only boatyards to offer our Antifouling Paint Written Guarantee.

Find a Retail Location

Locate a Sea Hawk Retail Dealer to purchase your Sea Hawk products at retail store near you.

Contact Sea Hawk

Call us toll free at 1.800.528.0997 (U.S. and Canada) or 1.727.523.8053 (Local and International). You can also contact us online or send us an email and we can help you find where to purchase our products.